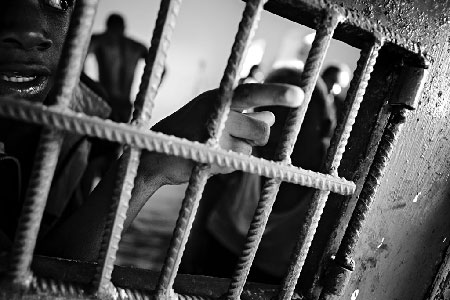 Turin, 6 June 2012. The United Nations Interregional Crime and Justice Research Institute (UNICRI) announces a seminar addressing the issues of prison overcrowding and radicalization, extremism and human rights. The meeting, entitled "Prison overcrowding: risks and responses", will take place at Museo del Carcere Le Nuove of Turin, via Paolo Borsellino 3, on 6 June at 6 pm.
It has been many years since the phrase "prisons emergency" came into common usage, as the overcrowding of correctional facilities generated a global debate on the respect of prisoner rights and dignity. Overcrowding often causes inmates to share unsuitable spaces, experience a lack of services and endure a shortage of rehabilitation programmes; it also exposes prison staffs to crisis situations. This combination of negative aspects can facilitate the spreading of radical and extremist ideas within prisons. The Seminar will examine these problems, paying special attention to the impact that recent Italian penal administration reforms have had upon the phenomenon.
The seminar will be opened by UNICRI Deputy Director, Ms. Kristiina Kangaspunta. Ms. Vittoria Luda di Cortemiglia, Programme Coordinator Emerging Crimes Unit of UNICRI and Mr. Francesco Cascini, Director of the Inspectorate of the DAP, will conduct the debate. Mr. Pietro Buffa, Director of the Turin Prison and Mr. Angelo Zappalà, Scientific Director and Lecturer of the Specialized Criminology and Investigative Psychology Course at the Scuola Superiore di Formazione Rebaudengo of Turin, will discuss prison overcrowding-related issues at local levels.
The Seminar is the third of a cycle of meetings that UNICRI is organizing with the aim of promoting knowledge and debates on critical issues by involving experts and representatives from national and local institutions.