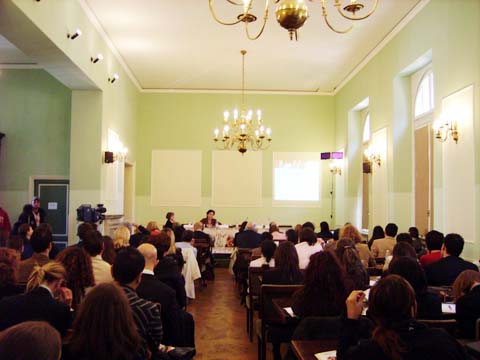 At the closure of the project activities, UNICRI organized a Final Conference to present the results of the project to the Donor as well as to relevant government authorities, other international and non governmental organizations and to the general public. This was also an opportunity to bring to the general attention the gravity of the problem and the importance of implementing projects targeted at countering the phenomenon and at supporting its victims, as the Action Programme against Trafficking in Minors for Sexual Purposes.
The Conference was held on the 31 October 2006 at the SIOI Premises, and saw the participation and contribution of all the Project Partners and of Representatives of the Italian Ministry of Foreign Affairs. More than 200 people attended the conference including, among others, representatives of other organizations active in the field of trafficking in minors, such as Interpol, UNICEF, IOM and Save the Children.
Project materials were also displayed and/or distributed.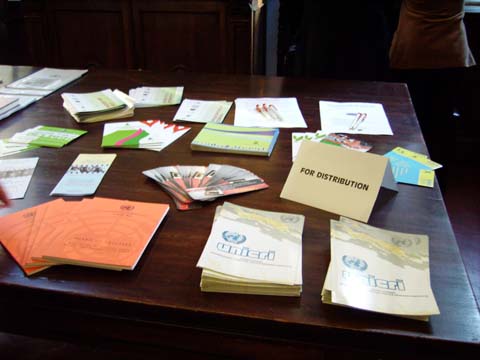 The organization of the Final Conference was advertised, among other things, through the realization of a dedicated poster while a brochure, containing the description of the programme and a cd-rom with some of the project materials developed throughout its implementation, was distributed to the participants and to the interested public.