The Project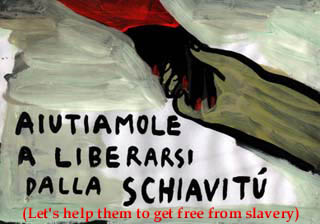 The Programme, funded by the Italian Ministry of Foreign Affairs, was carried out from September 2002 to April 2004. Designed as a pilot project, the Programme intended to contribute to the formulation and implementation of effective policies in the field of criminal justice and social prevention to curb trafficking practice.
The Programme had four components:
Assessment and Research: two desk reviews and two researches on trafficking and existing counter-trafficking responses in Nigeria and Italy;
Technical Cooperation and Institutional Capacity Building: two Task Forces that formulated guidelines to improve bilateral co-operation and established mechanisms for information sharing. Within this component two specific trainings for Nigerian Law Enforcement officials have been carried out;
Prevention: three awareness raising campaigns carried out in Edo State, Nigeria and a video spot broadcasted in Italy;
Victims' Assistance: pilot micro-credit activities in Edo State, Nigeria, and "street units" on Turin's territory, Italy.